See on Scoop.it – Semantic Gnosis Web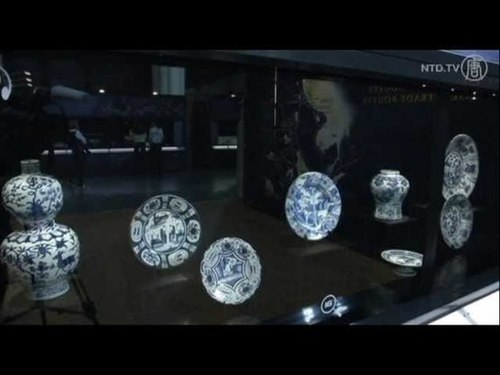 Description

A major exhibition on China's blooming Ming dynasty will open in Amsterdam on Saturday (October 5), displaying a wealth of rare artifacts from ancient China's most prosperous era.

Apart from being treated to the characteristic blue and white porcelain vases and plates, visitors to Amsterdam's Nieuwe Kerk or New Church can marvel at rare and precious yellow and green porcelain and huge paintings on silk.

Literally meaning "brilliant", the Ming dynasty developed a flourishing civilization with ground breaking technology during a period when medieval Europe was still in the Dark Ages.

Named 'Emperors, Artists and Merchants in Ancient China', the exhibition tries to paint a picture of the achievements, especially in trade and arts, of the Ming dynasty that ruled China for almost three centuries, from 1368 to 1644.

"If people think of Ming dynasty, you might think of the blue and white porcelain, because it's world famous, but there is much more to tell about the Ming dynasty and that's what we do in this exhibition. Because we are telling a story of transformation of traditional Chinese society into a consumer society, consumers economy and we tell the story about the trade with foreign countries and of course also the relationship with Europe and specifically with the Netherlands," said Marlies Kleiterp, head of exhibitions at the Nieuwe Kerk said.

To highlight the trade relations with the Netherlands in that time, the exhibition also displays classic blue and white Dutch Delftware, known as Delft's Blue, which was inspired by the porcelain exported by the Ming.

Also on display are a series of exotic drawings from a private Dutch collection.

"We have a very nice loan from a private collector in Amsterdam, Bertolet collection, he gave us ten erotic paintings on show, because this is also quite a famous phenomenon in Ming dynasty and the Nanjing museum doesn't have this kind of paintings and we thought we should add it. It is a kind of mark that there is more luxury, more free time, more time to spend to produce art that was probably not even really necessary, but nice to look at," Kleiterp said.

The exhibition will run until February 2, 2014.
See on www.ava360.com