bali
All posts tagged bali
See on Scoop.it – Semantic Gnosis Web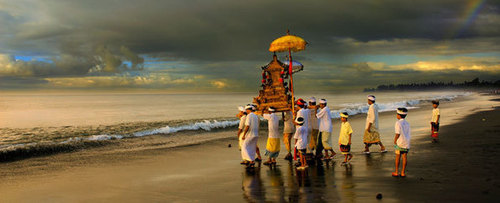 On-line home of one of the largest museums in the western world devoted exclusively to Asian art and culture
Jan Bergmans's insight:
Bali has long evoked thoughts of a tropical paradise. It is not only the balmy beauty of the Indonesian island that has attracted visitors, but also its performance and ritual arts traditions. Although Bali is widely known as one of the most vibrant centers of both visual and performing arts in the world, there has never been a large-scale, in-depth examination of its artistic traditions in the United States. Bali: Art, Ritual, Performance will bring the art and artists of Bali to San Francisco, introducing museum visitors to Balinese history and religious beliefs, and illuminating how performance and rituals are still integrated into daily life.
The exceptional artworks on view – many borrowed from international collections and never before seen in the US – range from plaited palm leaf images of rice goddesses to wooden statues of terrifying Hindu deities; painted palanquins to gilded thrones; offerings made for family shrines to masks carved for early tourists. Accompanying videos and interactive programs, including dance, music, and puppetry, provide a deeper context to the culture of Bali.
See on www.asianart.org
See on Scoop.it – Making Movies
Jan Bergmans's insight:
Multiplatform using Storyworld Development TechniquesMultiplatform and Storyworld Development from BellyfeelHi BNLYFilm,
Picking up on what I wrote in the report – I get the feeling from research I did with TV production companies that there are worries for TV producers about the unpredictable future of the media business.
See on us5.campaign-archive1.com