zazen
All posts tagged zazen
Via Scoop.it – The Dream Of A Shadow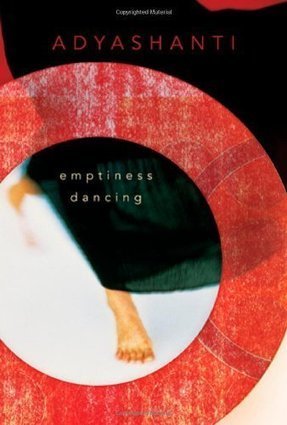 Reading Experience: Emptiness Dancing…I do not consider this to be a book review, because it is not something I simply read. Emptiness Dancing is something you experience with an open heart and mind. Reading is simply the vessel that takes you there.
"You are not a human being, you are being appearing as human."- on Satsang
Throughout my life, I have always been an over achiever and have subsequently blamed this on the combination of being an Aries and the first-born child. This strive for perfection has always been followed by stress and anxiety, and I had often found myself incredibly overwhelmed with life. It was at these times that I asked myself, what is my purpose? How did I come to be this way? What am I? Who am I?
These questions would to scare me. I felt hopeless and confused; I realize now it was because I did not know how to answer them. I've always struggled with concept of not knowing, the 'unknown' being a frightening, desolate place that I did not want to plummet to. But the reality is, it is impossible to answer these questions. There is no answer. I have come to realize there is no 'me' or 'you' – just be. Flow. And I am finally okay with that.
"We see that we are not who we thought we were, and the world is not what we thought it was. Everything is new and open and unpredictable, which makes the ego feel insecure."- on Innocence
A friend recommended Adyashanti's Emptiness Dancing to me over a year ago. She felt it would open my senses and help me to resist conventional methods of livelihood, which I so readily relied on. It took several efforts for me to actually commit to the read. Perhaps I just was not ready to experience some sort of awakening, or at least try. But when I began to truly read—understand the words rather than just put them together—I immediately connected with the voice of the text. Adyashanti asked the same questions I often asked myself in times of despair or stress, the ones I couldn't answer and was afraid to even think about.
"The true I am is so unbelievably empty. It's so free of everything you thought you were. It has no limitation. It has no definition. Any definition would be a disservice to what you are. All that's left is consciousness, and it's not even that because that's just a word." – on Depth
Most of what I found through Adyashanti's teaching felt similar to shedding several layers, until you are raw and exposed. Even now, I am still in the midst of this process. Finding satsang, which Adyashanti describes as "to be in association with Truth," was the easier part. It basically meant asking myself the questions I already had—What is my purpose? Who am I? –without fear. Without a script. Letting go is much harder.
Yes, I am still afraid. I need to accept my role as having no role. No attachments, like a puppet cutting its strings. My experience reading Emptiness Dancing was unlike anything I had ever done before and nothing that I expected. But what did I expect? Was I hoping to magically flip a switch on (or off) and become something different? Awakening is deeply internal. It is the root of being and not easy to find. I am working my way there, trying to accept life as it comes, and reminding myself that being alive means more than what you do.
"You can sense an aliveness. It's a presence that's inside your body and outside your body. It permeates everywhere. When you are looking for it, you are looking for a gross presence, a heavy presence to hit you over the head. This isn't going to happen. The true quiet is a brightness. You feel bright. There is an awakeness, a deep sense of being alive." – on Silence